Our fully licenced and insured training studios are conveniently based in Taunton Town Centre, just a short drive from Junction 25 of the M5.
Both our training rooms fully comply to Taunton Deane byelaws and we gave a lot of thought to the rooms when we were desiging them. Both rooms include a large flat screen TV and a laptop for us to be able to display our presentations on as well as fully adjustable beds, height adjustable stools.
Both rooms are centrally heated
We have student parking at the office which is available free of charge
The larger of our 2 training rooms is large enough to house two treatment beds. While we teach our courses 1-1 as standard we have had several requests in the past to train people from the same salon at the same time; both our rooms are fully licenced and properly equipped for both teaching and carrying out procedures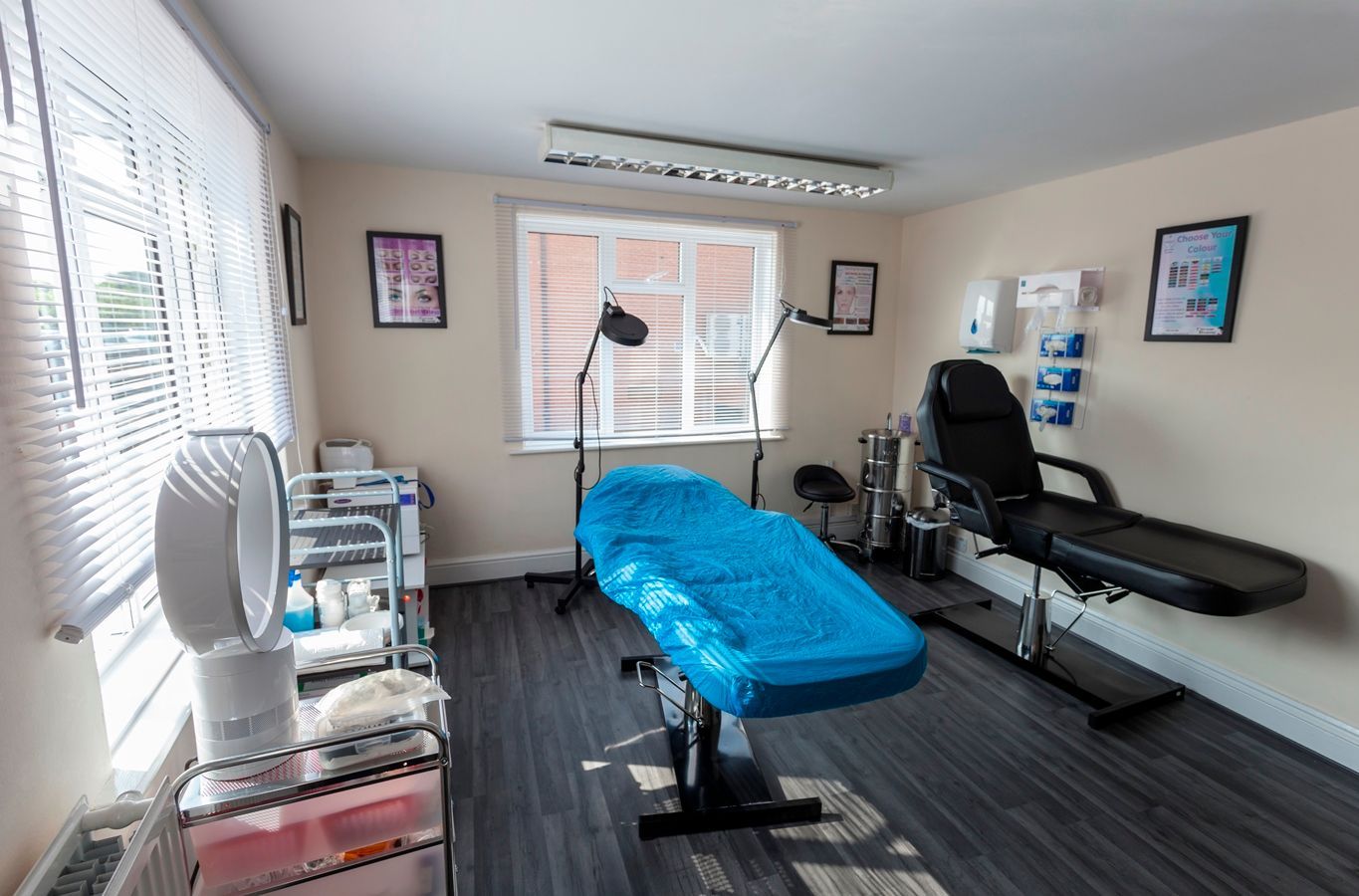 Our second training room, while a little smaller, is still the perfect size to teach a course with plenty of space for carrying out procedures on models.